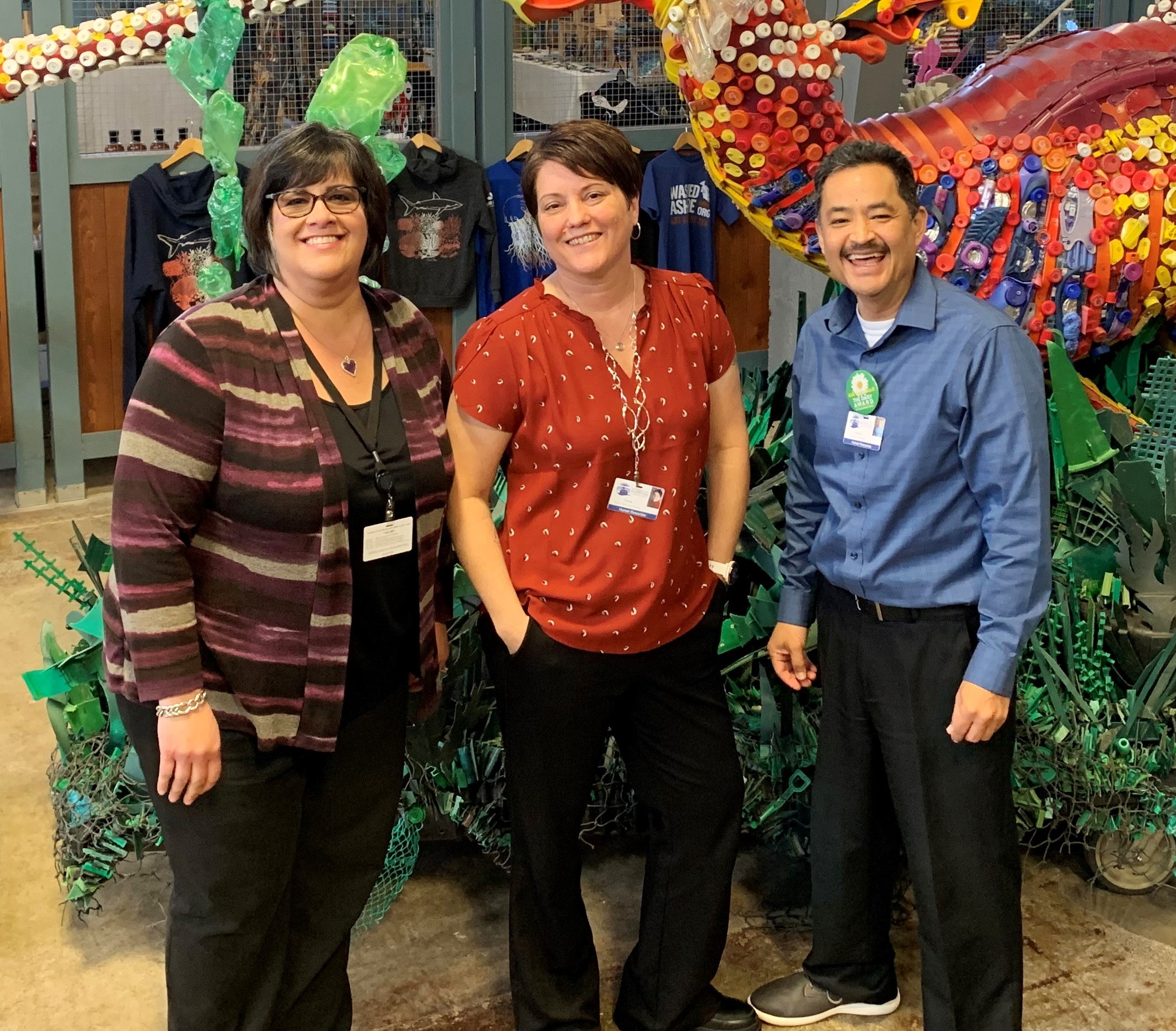 We celebrated Human Resources Professionals Week at Southern Coos Hospital & Health Center this week!
We are grateful for our hard-working HR Department for their important role in the continuum of healthcare. Our HR professionals include Carrie Okey (pictured in middle), Director of Human Resources; Albert Sanchez, Human Resources Recruitment Specialist (pictured on right); and Stacy Stevens, Human Resources Assistant (on left).
In the healthcare industry—as in many other sectors—HR teams are responsible for more than hiring staff and managing benefits. Healthcare HR teams also manage training and development programs. They help enforce safety measures that protect patients and employees. They play a key role in safeguarding the privacy of patient and employee records. They help develop compensation plans that go beyond pay and benefits. They help create employee-scheduling policies to guard against burnout. And they contribute to policies and programs that improve patient satisfaction.
Key Takeaways
The #1 healthcare HR challenge is attracting and retaining staff in a competitive labor market defined by a massive talent shortage.
Staffing shortages not only cause employee burnout and turnover, but they also hinder healthcare provider efforts to improve patient satisfaction, regulatory compliance, and patient and employee safety.
HR teams must get creative to balance employee needs—everything from better pay and benefits to scheduling flexibility and access to new technologies—with the need to curb rising labor costs.
Thank you to our HR Team for all they do!