BANDON – With the idea of helping healthcare workers obtain the education they need to advance in the profession, the Southern Coos Health Foundation has awarded scholarships in the amount of $2,500 each to 10 individuals who are pursuing careers in healthcare.
The funds to provide these scholarships are raised from proceeds from the Hospital Gift Shop and the Golf for Health Classic annual fundraiser, as well as other donations from the community to the Southern Coos Health Foundation.
The goal of the scholarship program is to support the development of the next generation of healthcare leaders.
This year's recipients include: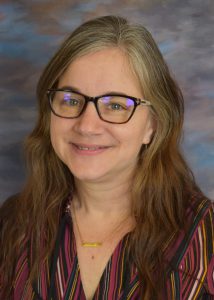 Tiffany Glines has always had the goal of becoming a nurse. She works as a Medical Imaging Coordinator/Tele Tech Unit Coordinator in the hospital's Medical Imaging Department. She has worked in the healthcare field since 2004 in various positions and has been at Southern Coos Hospital & Health Center for the past 9.5 years. Glines obtained her AAS at Southwestern Oregon Community College while working full-time and maintaining a 3.4 GPA. She is currently studying nursing at Umpqua Community College, maintaining a 4.0 GPA, with plans to become a Registered Nurse. When she finishes the program, she would like to continue as a part of the SCHHC family and give back to the community. "Being able to interact with patients and families and have influence in their lives brings a sense of peace to me," Glines said.
Kassandra Keller works at Southern Coos Hospital & Health Center as front desk supervisor, referral coordinator and prior authorization coordinator for the Primary Care Clinic. She has been with SCHHC since 2019. She previously worked at Mckenzie Willamette Hospital in Eugene for five years in ED registration before moving back to the Bandon area, where she grew up. She plans to study coding to enhance her current skills and would like to go on to study healthcare administration at Western Governor's University. "I am really eager to learn and grow in my career," Keller said.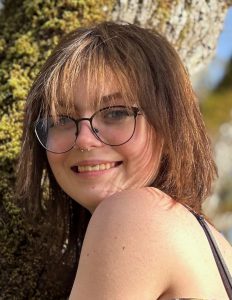 McKinzy Kenyon graduated from high school this past year and plans to attend Southwestern Oregon Community College to study to become an EMT and pursue her dream of becoming a paramedic. She may also pursue nursing or further her dreams to become a surgeon someday. Kenyon's mother works in healthcare and has influenced the direction she's going. Once she obtains her certification, she plans to work for the local ambulance service, serving the community. "I think I will make a great EMT and look forward to working in the community where I live, helping the people I know," Kenyon said.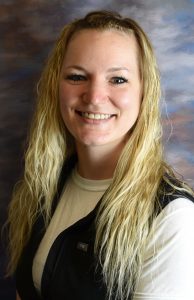 Haley Leshley works at both Southern Coos Hospital & Health Center and at Bay Area Hospital as a CNA 2, checking vitals, blood glucose and helping patients. She is currently attending Southwestern Oregon Community College studying nursing and expects to graduate in June 2024 with an associate degree in nursing. She has been called to nursing since she was a little girl and she is now making that dream become a reality. "I am wanting to go into nursing to make a difference in people's lives. I want to turn an unfortunate circumstance into a tolerable and more comfortable visit. I am going into nursing to genuinely help and try and make a difference and impact patients' lives," Leshley said.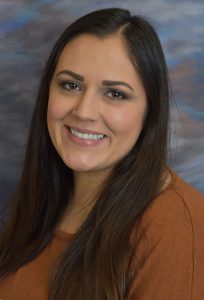 Rebecca Meza has been employed at Southern Coos Hospital & Health Center since 2019 and is now working as the Medical Imaging Administrative Supervisor. Meza is currently enrolled at Southwestern Oregon Community College. She started out her college courses with the goal of joining medical imaging but is drawn to a more hands-on approach to patient care. A long-time dream of hers was to become a nurse. Going back to school, she has found herself shifting back in that direction. "I tend to find that giving and caring for others is who I am, to my core. My primary goal is to become an RN and stay in the Bandon community," Meza said.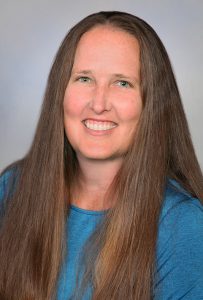 Jennifer Parker works at North Bend Medical Center as a physical therapist assistant, while also working at Bandon Dunes Golf Resort teaching injury prevention to caddies. In addition, Parker is an instructor at Grand Canyon University teaching anatomy and physiology and at Lane Community College teaching various physical therapy courses and mentoring students. While working and teaching, Parker also is attending A.T. Still University to further her goal of becoming Physical Therapy Program Director at Southwestern Oregon Community College. In her spare time, Parker continues medical research, publishing articles and volunteering with many local charities, including the Southern Coos Health Foundation and the American Cancer Society, among others. "My involvement in my school, profession, and community prove that I am a student committed to developing a promising future," Parker said.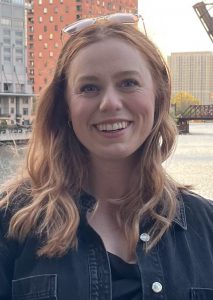 Alaina Russell attends George Fox University, pursuing her master's degree in Clinical Psychology with a plan to provide clinical psychology services as a member of a clinic or in private practice. Russell earned her BS in Human Physiology with a minor in Psychology in 2018 from the University of Oregon. She worked as a caddie at Bandon Dunes Golf Resort throughout high school to earn the prestigious Chick Evans Caddie Scholarship, then after graduating worked through the COVID-19 pandemic to save money for graduate school. Russell hopes to eventually own her own practice and be licensed in Oregon and Washington to help more people in the Pacific Northwest. "I know first-hand that there can be shortages of healthcare providers and I want to be able to return and help in the ways that I can. I hope to also help destigmatize mental health. I believe that everyone can benefit from counseling," Russell said.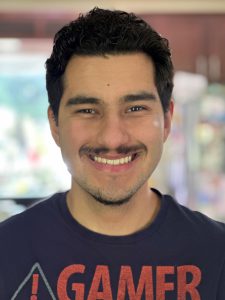 Max Sanchez has attended Lane Community College since graduating from Bandon High School in 2022. He is working on his prerequisites needed to go to Portland Community College, where he plans to obtain an associate's degree in Radiology, with hopes of returning home to Bandon to use those skills in a way that benefits the local community. "Being able to work with and give back to the community is a personal goal of mine. Once I'm working, I would feel the overall satisfaction of being able to do my part to keep the community thriving and healthy," said Sanchez.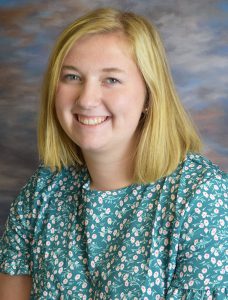 Natalie Vincent works at Bay Area Hospital as a full-time post-surgical unit CNA 1. She has also worked at Southern Coos Hospital since 2020 while attending school for her medical training and is currently working per diem at the hospital as a Nursing Assistant on the Med-Surg floor. Vincent's goal is to become a Registered Nurse and plans to attend Southwestern Oregon Community College to obtain her associate degree, then continue on to earn her bachelor's degree while also working. Her dream is to be a Labor and Delivery Nurse and hopes to eventually continue her education to become a Certified Nursing Midwife and start a practice here in Bandon. Vincent would love to come back and work at SCHHC after earning her degree. "I have really learned through working in my current position how much I care about patients and how much I love patient care," Vincent said.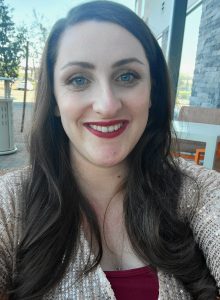 Katelin Wirth has been employed at Southern Coos Hospital & Health Center since July 2016 as a Financial Analyst but has also worked in the Materials, Dietary and as EVS manager at SCHHC. She attended Southwestern Oregon Community College, maintaining a 3.9 GPA while working full-time at the hospital. She earned a transfer degree in 2022, then transferred to Eastern Oregon University, where she is studying Accounting. Attaining an Accounting degree will enhance Wirth's skills in the hospital's Finance Department. She is currently assisting the hospital in staying on track with implementing its Strategic Plan and meeting the community's healthcare needs. Wirth plans to stay at SCHHC after earning her degree, and eventually hopes to move into the field of Healthcare Administration. "The people within the facility have shown me tremendous support throughout my career here. I would like to continue advancing my career and education in order to support them in return," Wirth said.
About Mary Richards
Mary Richards was a long-time member of the Southern Coos Hospital & Health Center Auxiliary. She worked for much of her career at Harbor Lights Middle School. When she passed away, she instructed her family to devote any donations to be given to the SCHHC Auxiliary. In order to memorialize the impact that Mary Richards had on the auxiliary and on the Bandon community, the Auxiliary designated the funds as the Mary Richards Memorial Scholarship fund. The Southern Coos Health Foundation administers the funds, which come from proceeds from the hospital gift shop and donations to the Foundation.
For more information, visit https://southerncoos.org/mary-richards-memorial-scholarship/ or contact Amy Moss Strong at 541-329-1038 or amossstrong@southerncoos.org.