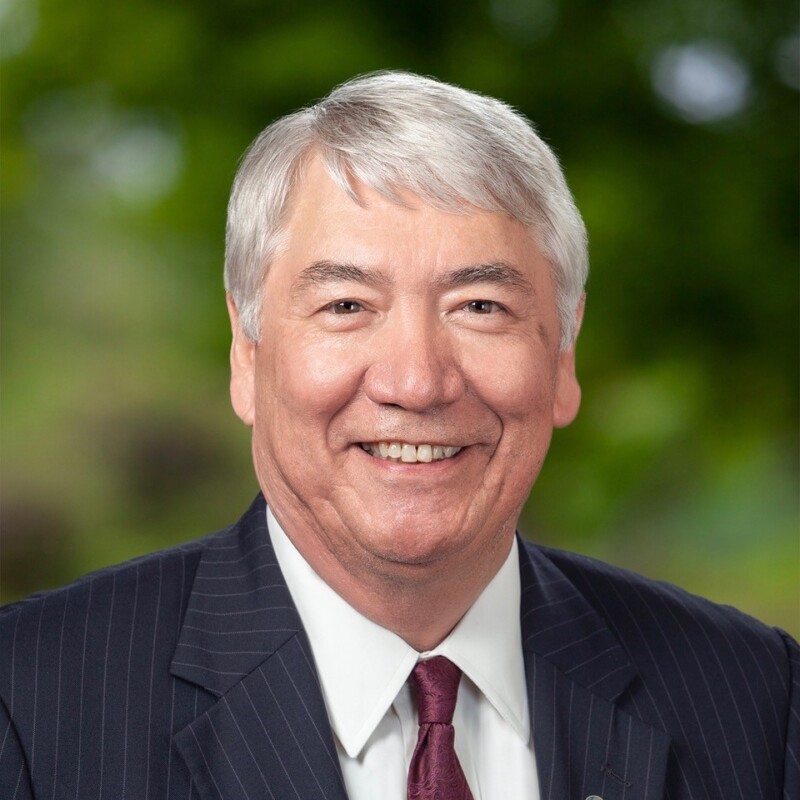 Raymond Hino, MPA, FACHE  began serving as Chief  Executive Officer (CEO) for Southern Coos Hospital & Health Center on Feb. 28, 2022. He joined Southern Coos Health District (SCHD) with more than 35 years of health care leadership and operations experience in for-profit, not-for-profit and healthcare district settings.
Hino relocated to Bandon from Ft. Bragg in Northern California, where he served as the Western United States Vice President of Operations for PE GI Solutions, LLC, a company that partners with doctors in the ownership and management of ambulatory surgery centers in the United States.
Prior to serving as Western U.S. Vice President, Hino served as the CEO of four separate district-owned hospitals in the State of California in both southern and northern California.
Earlier in his career, Hino held several leadership roles in Texas, New Mexico, Montana and Idaho and in hospitals ranging in size from 25 beds to 429 beds.
Hino holds both a bachelor's degree and a master's degree in Public Administration and Health Care Services Administration from the University of Southern California, Price School of Public Policy in Los Angeles, California.
He has been married to his wife, Gayle Nance Hino for 35 years.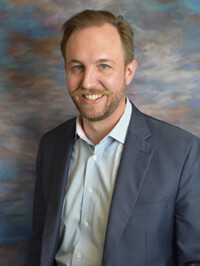 Jeremiah Dodrill was born and raised in Bandon, Oregon.
He attended Oregon State University, where he received a Bachelor of Science in Business Administration and a Bachelor of Science in Healthcare Administration in 2001.
Jeremiah is a member of the Oregon Chapter of the Healthcare Financial Management Association (HFMA), and serves as its Finance Problem Solving Committee Chairperson. He has more than ten years of experience of progressive financial management and health care delivery experience as a senior leader at Salem Health, in Salem, Oregon.
He served most recently as Salem Health's Director of Payor Contracting and Relations.
Cori Valet has been serving as the Chief Nursing Officer for Southern Coos Hospital & Health Center since December 20, 2020. She began her nursing career at Southern Coos Hospital & Health Center in August of 2009 as a direct care nurse. Over the years, Cori has developed her leadership skill and demonstrated her commitment to quality care through her work in leadership positions including Charge Nurse, Nursing Supervisor, Emergency Department and Medical Surgical Nurse Manager, as well as the Hospital Nurse Staffing Committee Co-chair. Cori holds an associate of science degree in nursing from Southwestern Oregon Community Collage as well as a bachelor's degree from Grand Canyon University.
Outside of the healthcare setting, Cori is passionate about preserving and promoting equestrian activities. She has been serving as a 4-H leader for the Coos County Horse and Pony program since 2012. She is committed to assisting in the advancement of knowledge, skill and confidence of equestrian youth and parents. Cori serves as a board member for the Southwestern Oregon Horseman's Association, a regional non-profit organization that supports and hosts local horse show and gaming events. She has also holds a board member position for the Evergreen Quest, a non-profit organization dedicated to providing adequate facilities and training grounds for outdoor animal activities of all kinds.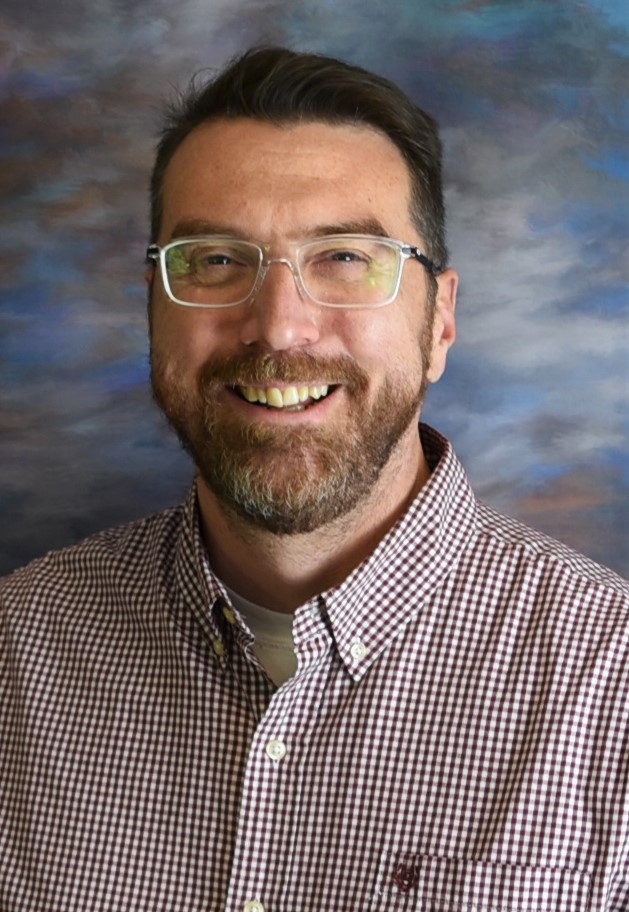 Chief Information Officer, SCHHC
Executive Director, Southern Coos Health Foundation
Scott is from Portland, Oregon, and grew up in northern Idaho and Kansas City.
He became the director of the Southern Coos Health Foundation in August 2014.
Scott has over eight years of experience in fundraising, most recently at the Oregon Museum of Science and Industry (OMSI).
Prior to entering the nonprofit world, he received his MFA in creative fiction writing from University of Idaho and an MA in English literature from Portland State University.
Scott is a member of the Grant Professionals of America and the Association of Healthcare Philanthropy.
He enjoys spending time with his wife and daughter by camping, hiking, fishing, and exploring the beauty of the Oregon coast.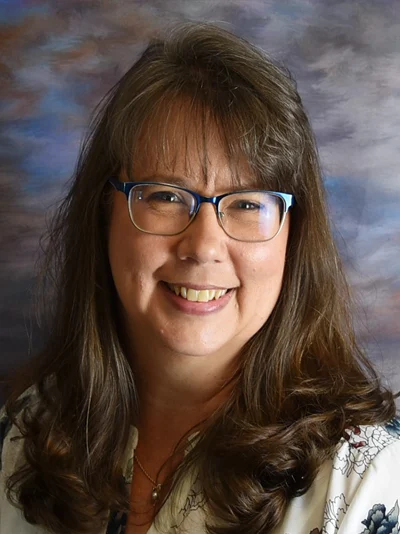 Southern Coos Health Clinic Manager
Dawn joined Southern Coos Hospital & Health Center in October 2022 as Clinic Manager of the Multi-Specialty Clinic with 25+ years of experience in the medical field, working primarily in rural and frontier communities.
She served as a paid and volunteer EMT-Intermediate for over 15 years in Eastern Oregon and was actively involved in her community.
Prior to coming to SCHHC, Dawn served as the Chief Operations Officer for a local FQHC where she was involved with several key regional projects.
Dawn is passionate about providing equitable, high quality wraparound care that addresses the needs of the whole person.
She is married to the love of her life of 32 years and they enjoy spending time with their children and grandchildren exploring the beautiful Pacific Northwest.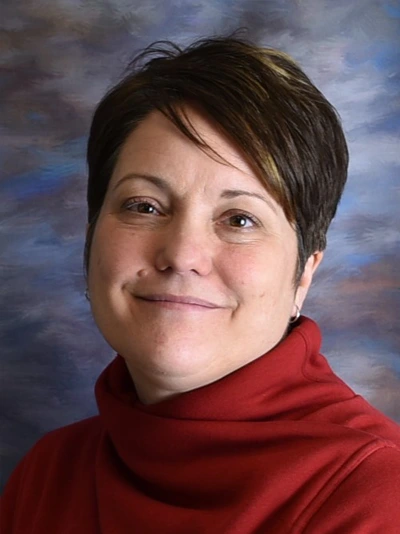 Director of Human Resources
Carrie Okey relocated to Bandon after spending too many winters in northern Wisconsin, where she attended Northland College after growing up in the suburbs of Chicago.
She is an experienced healthcare leader, with her most recent experience working for a large Federally Qualified Health Center, helping guide their immense growth.
She has additional experience in workforce development and is most proud of her work developing Rescue Divas EMS Summer Camp for Girls, a five-day residential program to educate and excite girls about careers and volunteer opportunities in Emergency Medical Services.
Carrie is a leader who fosters an environment of collaboration and empowerment, building strong relationships with both internal and external stakeholders.
Carrie enjoys outdoor adventures of all kinds and time spent with family, friends, and her dogs.