Respiratory Therapy Services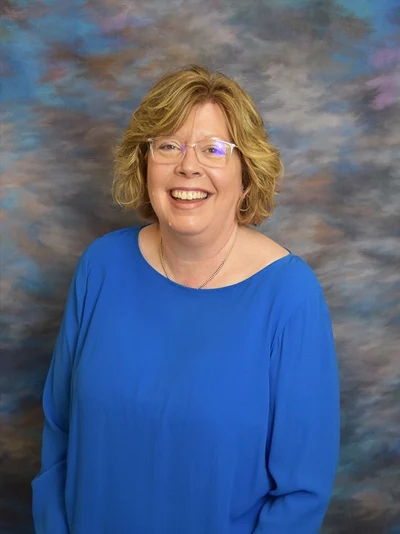 Respiratory Department Manager
Southern Coos Hospital & Health Center is staffed with highly-skilled and licensed Respiratory Therapists that are available 24 hours a day. These professionals provide our community with all aspects of care from basic treatment to advanced ventilator care.
"We strive to keep informed, with continuing education, of all new advances in our field," says Cheryl Johnson, Director of Respiratory Therapy. "Together, as a department, we bring the combined experience from working with other hospitals, not just in our state but throughout the country. We feel that one of our advantages is our sincere concern and, often, friendship with our patients."
Key Benefits
Many Modes of Pulmonary Therapy
Pulmonary Function Testing
Blood Analysis for the Pulmonary System
Emergency Invasive Airway Instillation and Care
Ventilator Support (with up to date ventilator technology)
Pulmonary System Monitoring (exhaled Co2, Oximetry, Cardiac Output, etc.)
Dawn Thompson, a staff member in the Respiratory Department at Bandon's Southern Coos Hospital & Health Center (SCHHC), Recently earned an important distinction as a Certified Pulmonary Function Technologist (CPFT). The CPFT certification is proctored by the National Board for Respiratory Care, and signals that Dawn possesses specialized skills that will benefit our community. Typically, the course of study takes students about one year; in Dawn's case, she worked diligently and completed the course and tested successfully in three months.
As part of the respiratory department (RT) at SCHHC, Dawn has a wide variety of duties. The manager of the RT Department, Cheryl Johnson, says "Dawn is an integral part of the patient care we offer at Southern Coos." Broadly, as a respiratory therapist, Dawn assesses and treats patients with acute and chronic issues with breathing. With this new certification, SCHHC will now expand its offerings of pulmonary function tests, an important tool for healthcare providers in diagnosing and treating lung disorders.
Dawn has been on staff at Southern Coos Hospital since 2017. She moved from the Portland area with her husband and two children. They enjoy the southern Oregon coast's natural beauty and outdoor recreation opportunities such as camping.