The Southern Coos Primary Care Clinic provided 35 free sports physicals for student athletes on Friday, Aug. 11, in the Bandon High School gym to prepare them for the upcoming sports season.
Clinic providers Dr. Bonnie Wong, DO, and Dr. Noel Pense, DO, provided the physicals, which drew students from the Bandon School District, Pacific High School and Myrtle Point High School.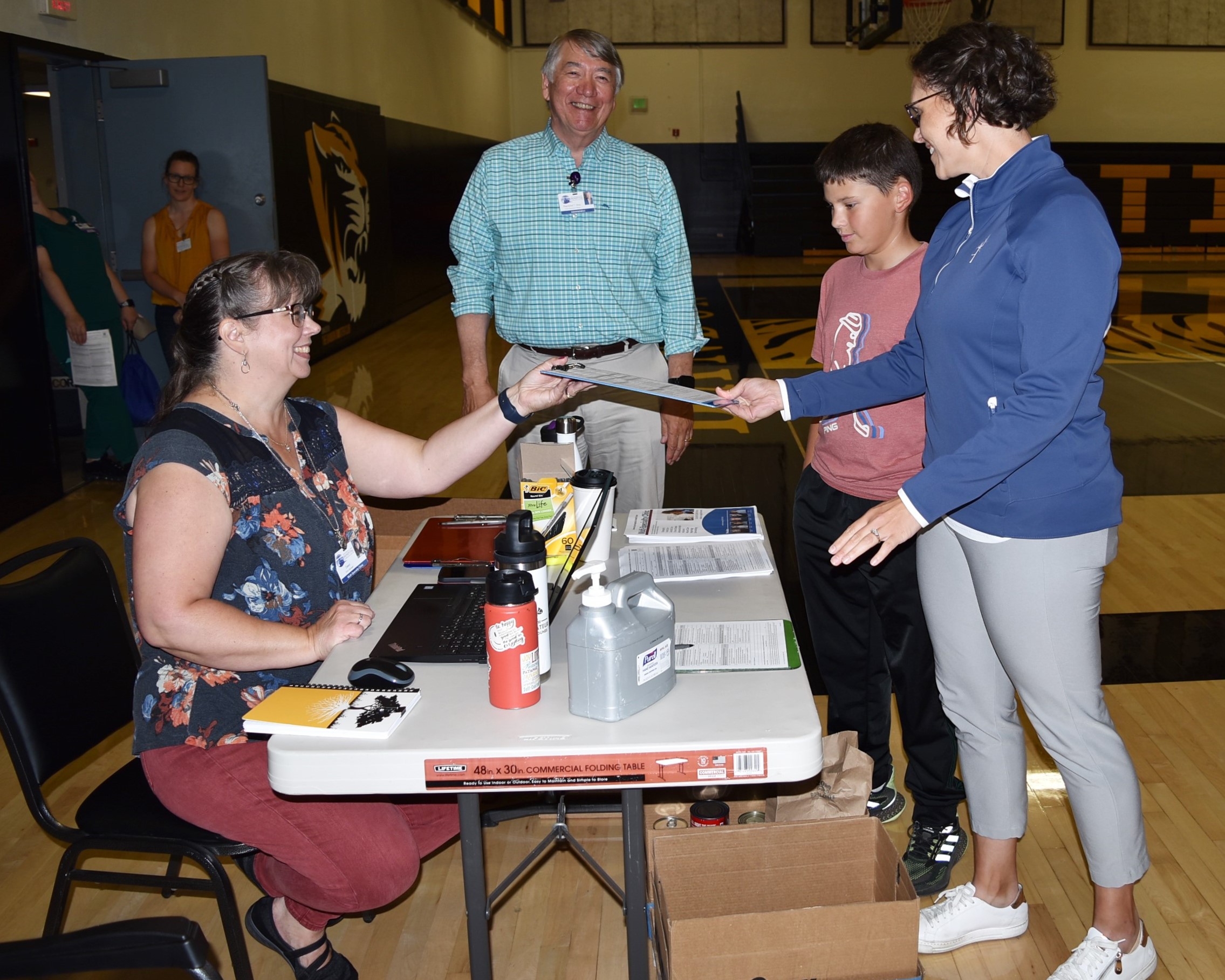 Dawn Gray, Clinic Manager, along with SCHHC CIO Scott McEachern and clinic staff, organized the event. Families were asked to bring a couple of cans of food that was donated to the local food bank. Students received cinch bags filled with swag for attending.
"Southern Coos Hospital & Health Center is pleased to be able work with our community partners to provide this important service to families," said SCHHC CEO Ray Hino.
Students who were not able to make the physicals can still get a free physical by calling the Southern Coos Primary Care Clinic at 541-329-0154 to make an appointment at no charge. Please consider bringing two cans of food.