BANDON – Southern Coos Hospital & Health Center announces its clinical and non-clinical Employees of the Month for June. Employees of the Month are nominated and voted on by their peers. They receive points on the hospital's AwardCo platform, which they can redeem for merchandise or gift cards, and also receive a designated parking spot for the month.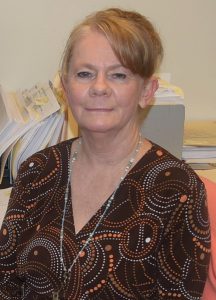 Sandy Blechar, Payroll Clerk IV in the Accounting and Finance Department is the Non-Clinical Employee of the Month.
"I have a tremendous amount of respect for Sandy," her nomination stated. "She exhibits the highest level of professionalism at all times, is kind to everyone and cares deeply about the accuracy of her work.
"Every one of us – all paid employees – should be grateful that she is so detail-orientated. It is very involved getting payroll correct with no errors and it takes a strong work ethic to dig in, week after week, and get every question answered before pushing 'pay' on those paychecks.
"Sandy understands that it is not a weakness to ask questions, it's a strength and it's better to communicate and make sure you know what should be accomplished and that you are doing it to the letter of the law, than to cross your fingers and hope everything is correct.
"It is a pleasure working with Sandy," her nomination concluded.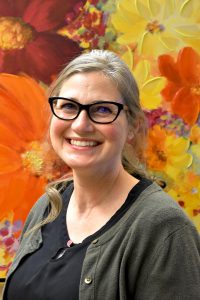 Jennifer Isenhart, RN, SCHHC Med/Surg Department, has been named Clinical Employee of the Month.
"Jennifer has worked as a nurse at Southern Coos Hospital for many years," stated her nomination. "She is a dedicated and hardworking nurse who provides quality care and excellence in her field. She is a true asset to our facility.
"Jennifer always has a smile, and she quietly goes about her job and lifts others. And Jennifer is quiet, kind and compassionate and always willing to assist anyone who asks. As a matter of fact, I have heard her inquire others, whether or not they needed assistance.
"She is great at catching unusual items and reporting them in an effort to understand the processes and how to best respond to prevent any future concerns on similar situations.
"Jennifer is a champion for her patients and can be counted on with following up on their requests, even in situations where the answer might not be what they were hoping for. She is professional and practices patient-centered care," concluded her nomination.
Congratulations to both Sandy and Jennifer! You are part of what makes Southern Coos Hospital & Health Center a great place to work and a trusted facility for quality patient care.