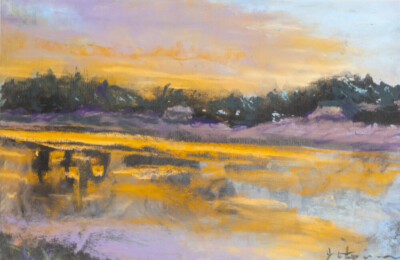 BANDON – The public is invited to the Southern Coos Health Foundation's Quarterly Art Show opening reception from 1-3 p.m. Sunday, Jan. 15th, at Southern Coos Hospital & Health Center in Bandon, 900 11th St. SE.
The featured artist is Jean Stephenson and the theme is "The Four Seasons."
Many of the pieces in the show are available for purchase. The show will remain on display through March and visitors are welcome to view it during regular hospital hours.
There will be refreshments and live music by Duetto Appassionata featuring internationally recognized pianist Madi Barrena and Michael Somers on bass, (also known as Mike and Madi), featuring international music and jazz.
While you're out and about, the Bandon Library Art Gallery reception is the same day from 2 to 4 p.m. in the Library Sprague Room, featuring paintings with the theme "Autumn Reconstructed" by Geralyn Inokuchi and custom jewelry by Jane Ujhazi. That show runs through Jan. 31.
Support local artists and enjoy a pleasant Sunday afternoon on Jan. 15th at Southern Coos Hospital & Health Center and the Bandon Library.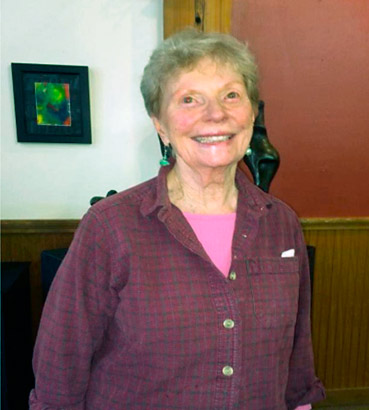 About Jean Stephenson
Jean has lived all over, from Illinois, to California, to Arizona to Canada. She and her husband Al now live in Langlois, where they built their house with a pottery studio in the garage.
Jean is currently a member of Art by the Sea Gallery and Studio, a co-op gallery sharing duties and fun. She created pottery for 25 years but now once again is happy to work in pastel, oil, acrylic, permanent pigment and collage. "I love all of it," she said. "I am so fortunate to be surrounded by such beauty." She hopes to continue doing art for a long time.