The Bandon Chamber of Commerce's second annual Colorful Bunny Run was held Saturday, April 15, at Bandon City Park. The 5K run/walk consisted of laps around the park while several volunteers dusted the runners/walkers with colorful chalk as they went by. About 50 people participated, from adults and teenagers to children and dogs.
Southern Coos Hospital & Health Center was a co-sponsor of the event, along with Coast Community Health Center. SCHHC often sponsors local events, especially those that focus on the health and well-being of the community.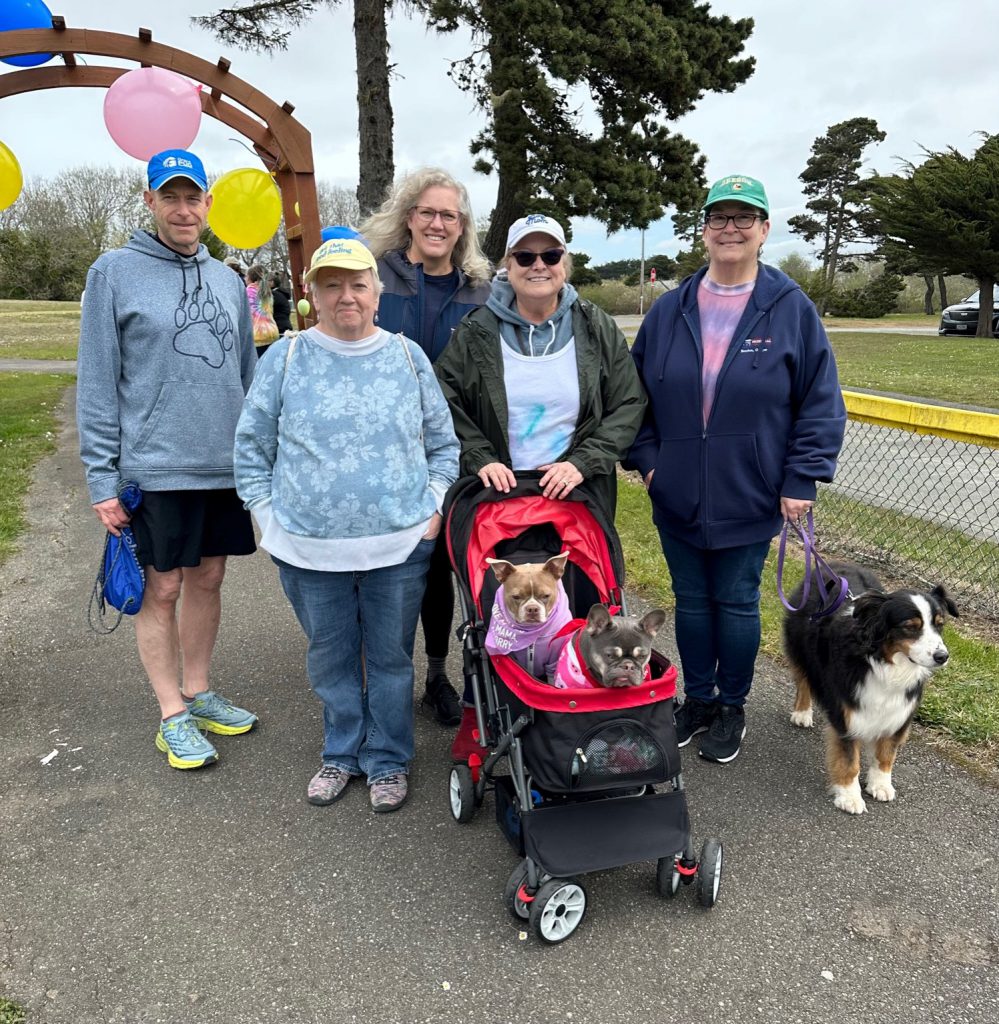 Participants in the event from SCHHC, pictured above, included, from left, Southern Coos Health District Board Chairman Brent Bischoff (who won second place in the run!); Dotti Foley, Patient Access/Admitting; Sharon Bischoff, RN, Quality Nurse Coordinator; Tina Gulseth, former employee in Patient Access/Admitting and soon-to-be Gift Shop volunteer (with her pups RuthAnne and Nova); and Amy Moss Strong, Marketing & Development Coordinator (with her pup Envy).