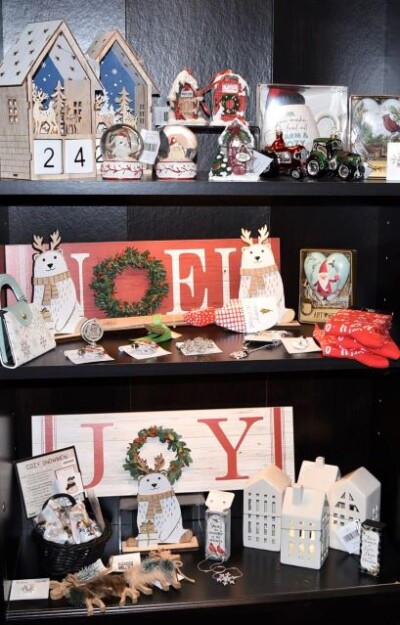 Fun and unique gifts of all kinds await holiday shoppers at the Southern Coos Hospital Gift Shop, which is open to the public. The gift shop's wide selection includes seasonal items and decorations, jewelry, men's, women's and children's items, hats, scarves, clothing, home decor, tote bags and much more.
The Gift Shop also offers gift cards so the recipient can come in and browse at their leisure. The gift cards can be ordered via a QR code and emailed directly to the recipient, or purchased in person at the shop.
The Gift Shop is open Monday through Friday from 11 a.m. – 3 p.m., and is located in the hospital's main lobby at 900 11th St. SE, Bandon. Due to COVID-19 safety guidelines and the proximity of the Gift Shop to the medical floor, face coverings must be worn at the shop and in that area of the hospital.
To add to the excitement of your holiday shopping experience, the Gift Shop will be giving away a special prize to a lucky customer who visits anytime between Nov. 11 and Dec. 9. The prize, displayed on the wall behind the Gift Shop counter, is an attractive holiday sign valued at $20.
"So come by and browse through the shop, purchase that perfect gift, and enter your name in the drawing," said Gift Shop coordinator Karen Reber. "The winner's name will be drawn on Dec. 12 and they will be contacted to claim their prize."
All proceeds from the Gift Shop benefit the nonprofit Southern Coos Health Foundation, funding programs such as healthcare education scholarships for members of the community and low-or no-cost mammograms and prostate screenings for eligible patients.
For more information or to inquire about volunteering, email giftshop@southerncoos.org or call the main switchboard at 541-347-2426 and ask for extension 232.