October 2023
We would like to thank everyone who attended our 16th annual Golf for Health fundraiser on Sept. 16, 2023! The event was a success, with 114 golfers enjoying the beautiful weather at Bandon Crossings. Everyone had a great time being outdoors, playing golf with friends, winning prizes, and eating delicious food.
And, thanks to you, we exceeded our fundraising goal this year!
Our winning teams were: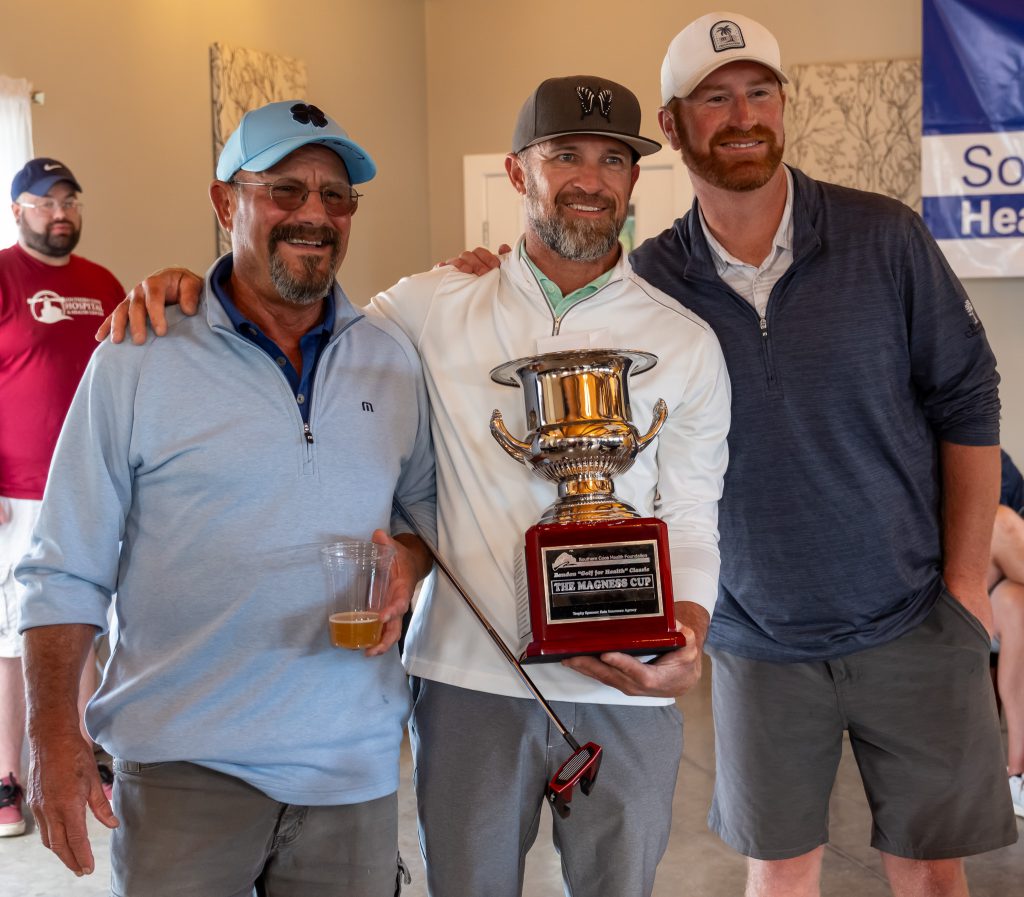 1st Place Magness Cup: Billy Smoothboars – Bryan Church, Dave Friedland, Kent Harper, and Ryan Wall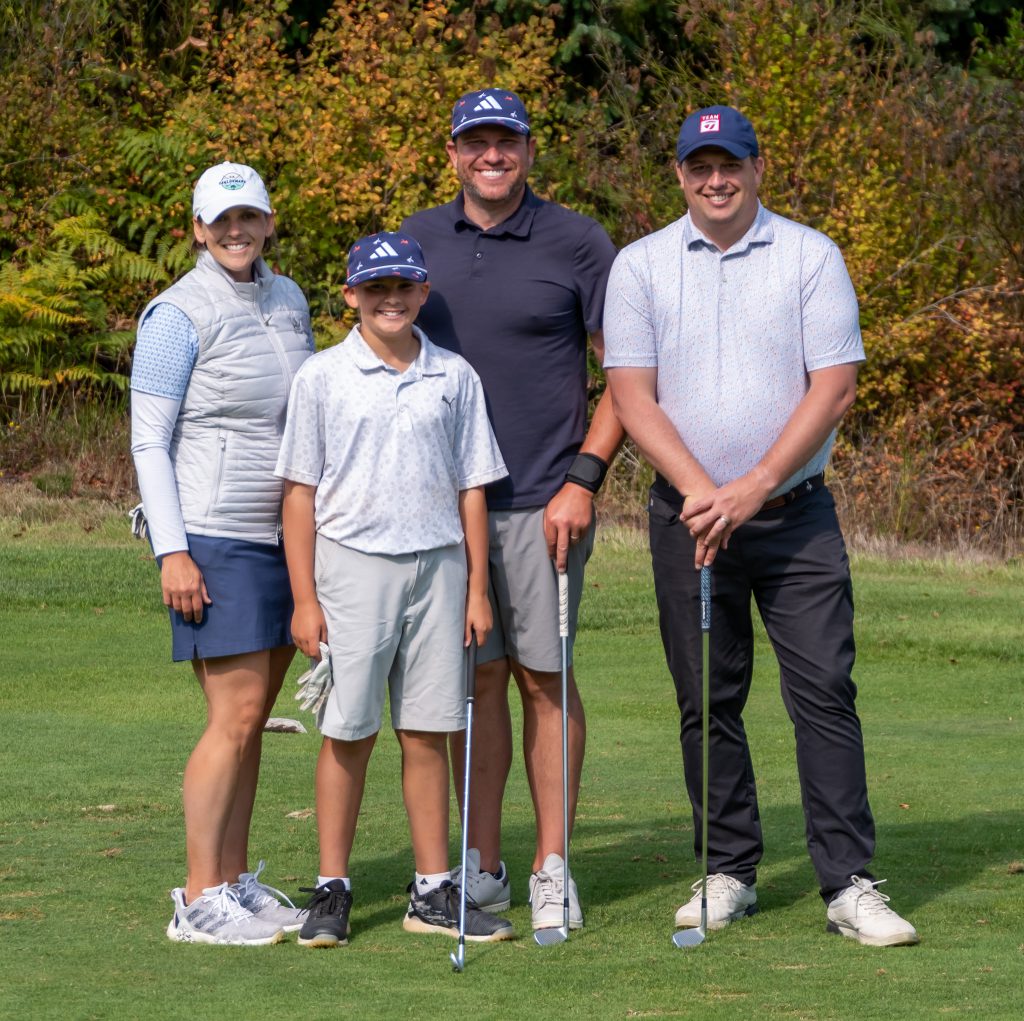 2nd Place Magness Cup: Wild Rivers Coast Alliance – Marie, Jeff and Jackson Simonds, and Nick Bonander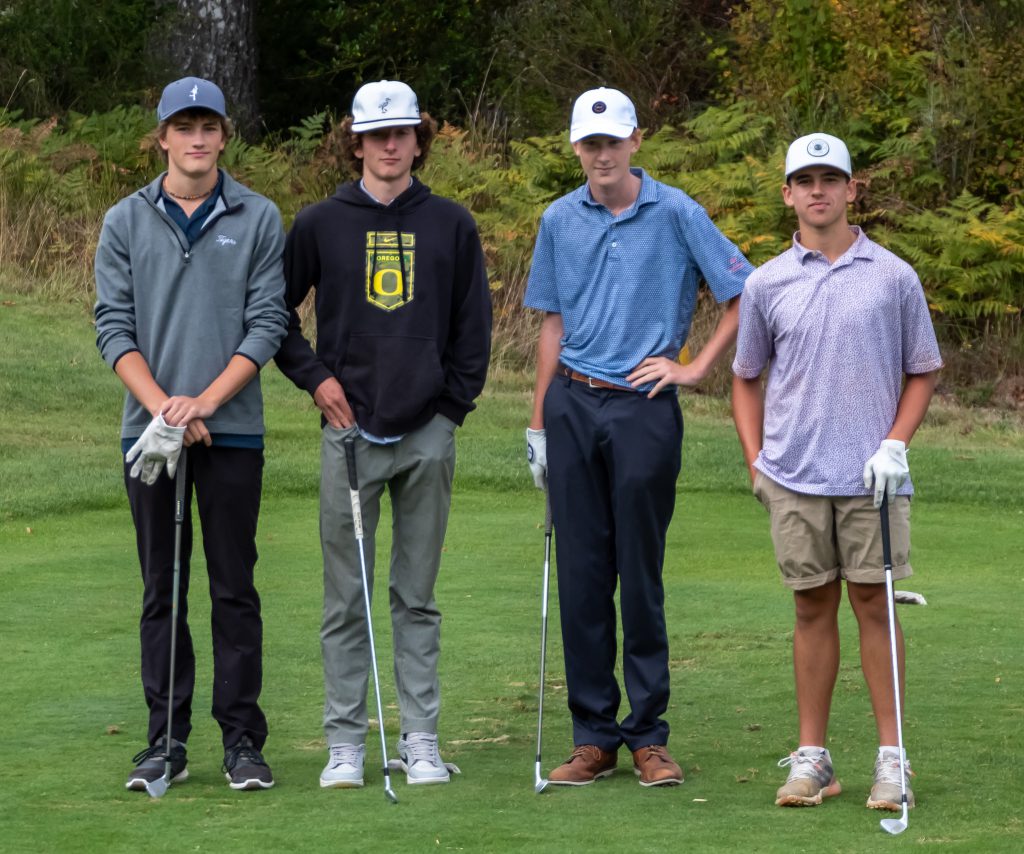 3rd Place Magness Cup: Bandon High School – Peyton Simonds, Sean Ells, Sevren Quinn, and Carter Brown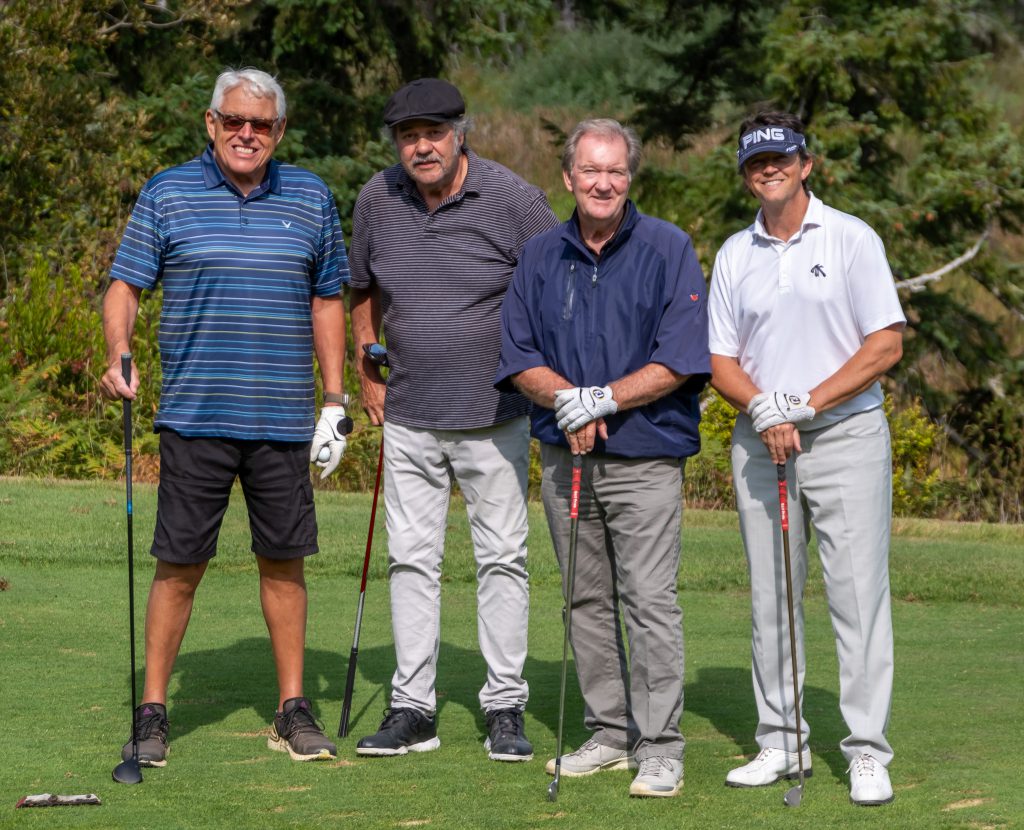 1st Place Chivaroli Cup: Team of Bob and Bryan Gilder, Johnny Ohanesian, and Walt Ostergard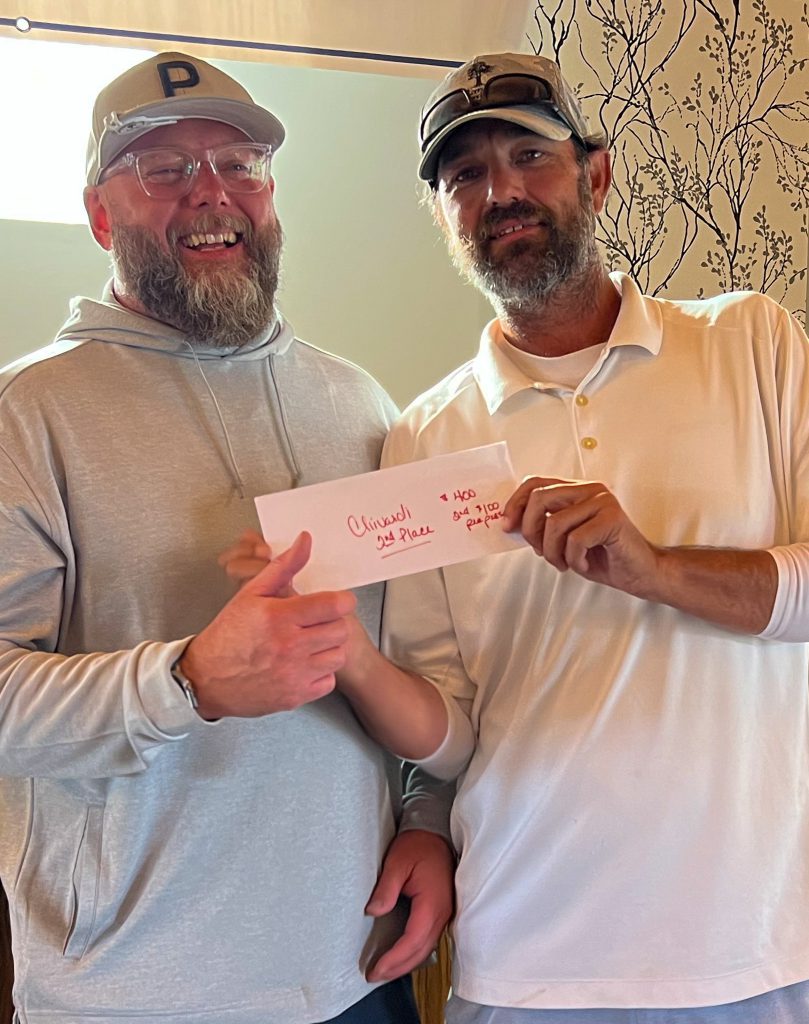 2nd Place Chivaroli Cup: Banner Bank – David Hisel, Steve Messner, Wes Osborne, and Sheryl Todd
3rd Place Chivaroli Cup: Team of Bobby Cox, John and Judy Miles, and Amanda Carlton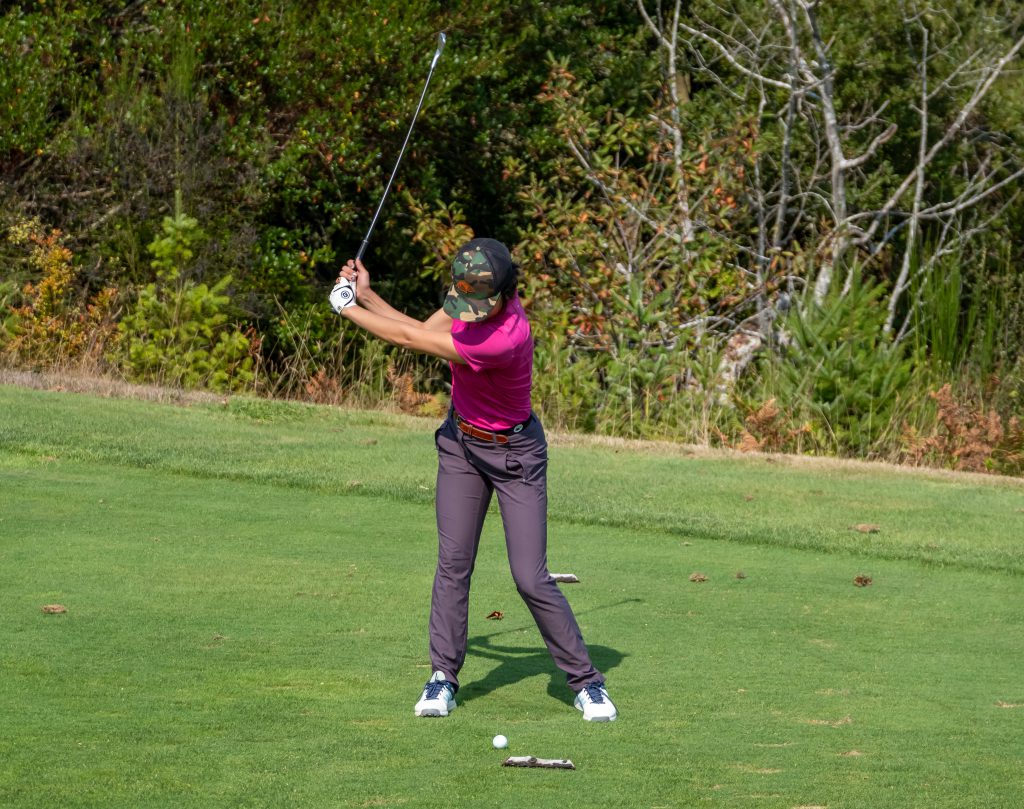 Women's Longest Drive: Jane Suppes
Women's Closest to the Pin: Jane Suppes
Men's Longest Drive: Nick Bonander
Men's Closest to the Pin: Wayne Everest
We also had a Celebrity Golfer at our event! Bob Gilder, a professional golfer who won six tournaments on the PGA Tour, came to play in our Golf for Health tournament with his son Bryan.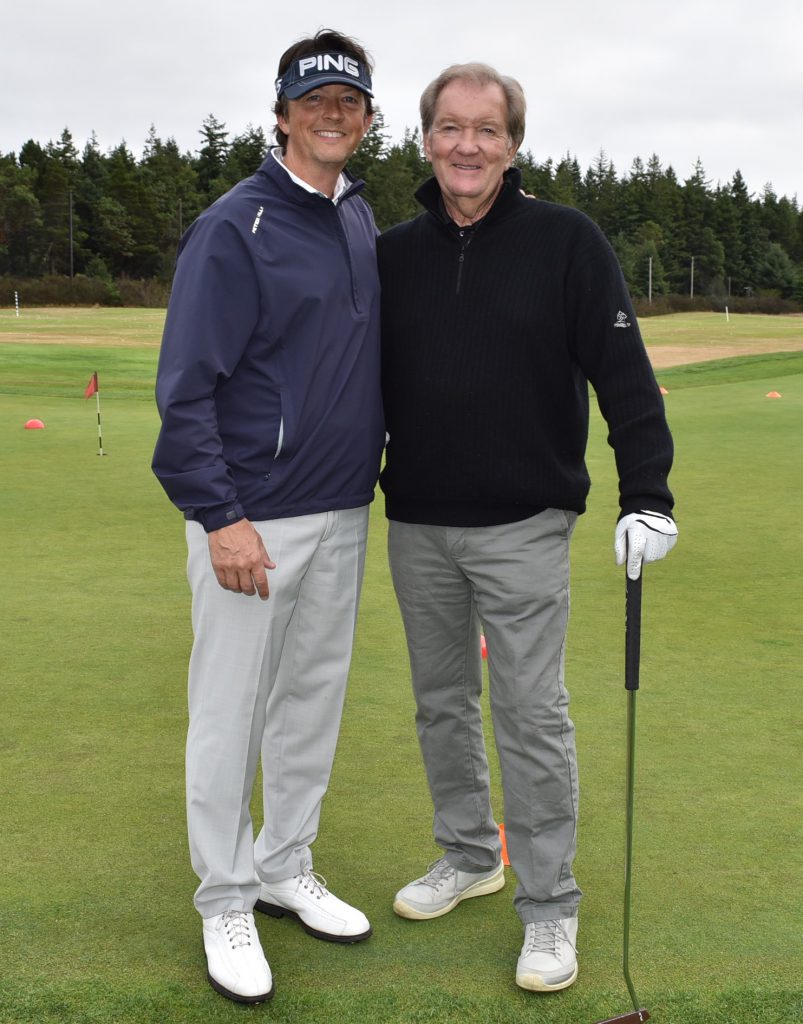 Bryan and Bob Gilder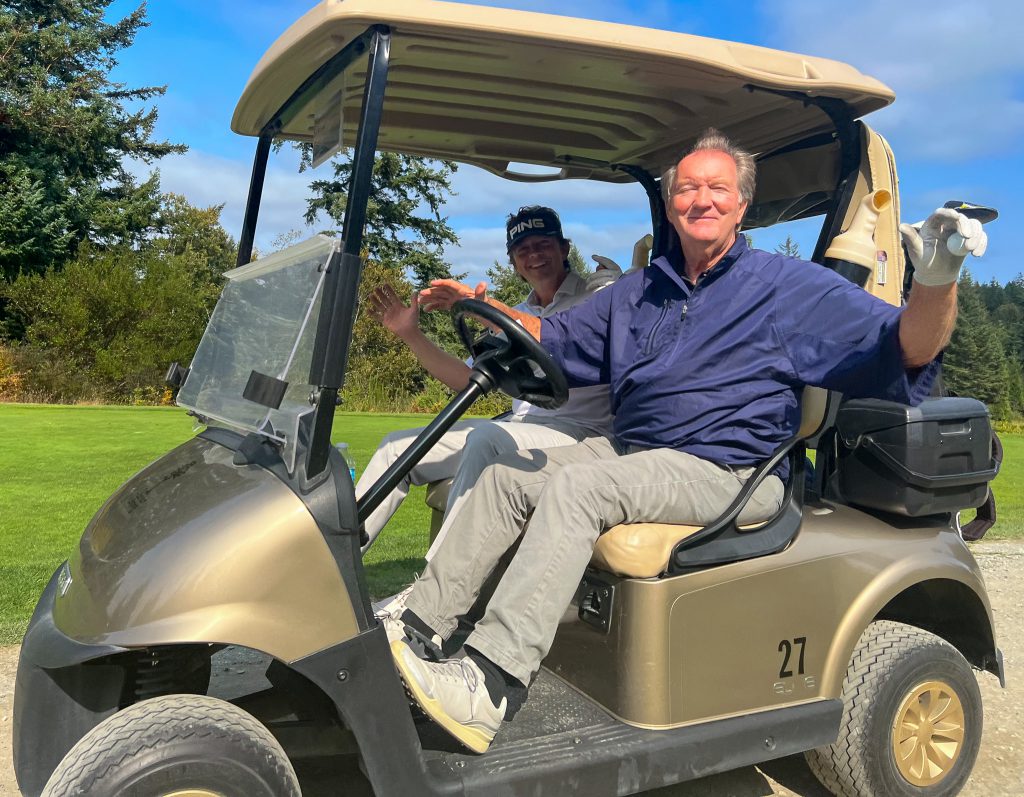 Bryan and Bob Gilder
Please enjoy these event photos by Sally Ann Smith Photography. If you have any issues downloading them or would like higher resolution images, please email sallysmithweymouth@gmail.com.
Friday Reception: https://drive.google.com/drive/folders/1e9vXjdQcdHL7sHqMIqsg27ci4mkSzsRC?usp=share_link
Morning: https://drive.google.com/drive/folders/1-D-5nDas-gbGddWX4riFsJ86u_xS0r0R?usp=share_link
Team Shots: https://drive.google.com/drive/folders/1mPtwYB57ozFOKR75jfW_d5TPFC9rl8FF?usp=share_link
Awards: https://drive.google.com/drive/folders/14qK-hQzVW2tTlkUP-Z2Vpg0KpT2mSi86?usp=share_link
Mark your calendars for next year's event, scheduled for Saturday, September 21, 2024, with our Sponsor Recognition Reception on Friday, Sept. 20, 2024.
Your participation in the Golf for Health Classic ensures that Southern Coos Hospital & Health Center stays on the leading edge of medicine and technology. It helps support projects such as our School Nurse Program in the Bandon School District, healthcare outreach events such as Women's Health Day and the Drive-Through Flu Shot Clinic, Mary Richards Memorial Scholarships, and many other worthwhile projects.
Your support makes you a partner in our commitment to excellence embodied in our mission to provide "Quality Health Care with a Personal Touch."
Southern Coos Health Foundation is a tax-exempt organization under IRS tax law. Donations are tax-deductible depending upon your tax situation. For your tax purposes, our EIN # is 26-1328991.
Your donation benefits healthcare in Bandon, Oregon and beyond. We sincerely thank you.
Scott McEachern, Executive Director, Southern Coos Health Foudation
Joseph Bain, President, Southern Coos Health Foundation Board of Directors